March 29, 2023 | Heart Healthy Workshop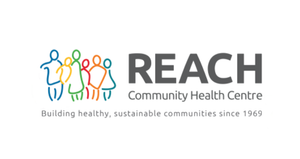 Visit Website
REACH Community Health Centre (1145 Commercial Drive, Vancouver, BC. V5L 3X3)
604-245-3838
REACHCommunityHealthCentre
@reachchc
March 29, 2023 | Heart Healthy Workshop
REACH Heart Healthy Workshop invites participants onto a heart journey.
Date: Wednesday, March 29, 2023.
Time: 5pm and 6pm PST
Location: REACH Community Health Centre (1145 Commercial Drive, Vancouver, BC. V5L 3X3)
RSVP / Contact: nkats@reachcentre.bc.ca or 604-245-3838
Participants go through multiple booths to learn about heart diseases, get screened with common screening tools, as well as learn how to take control of their heart health and make healthy lifestyle improvements.