Feb 13, 2023 | Yoga: Supporting Women's Heart Health with Mel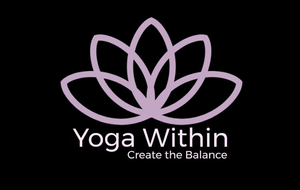 Visit Website
Hybrid event. 8135 102 St NW, Edmonton, AB T6E 4A4
(780) 450-9642
facebook.com/yogawithinedmonton
@yoga_within
Feb 13, 2023 | Yoga: Supporting Women's Heart Health with Mel
Join Mel for a free class in support of women's heart health (hybrid).
Date: Monday, February 13, 2023
Time: 1:30pm - 2:30pm MT
Location: Yoga Within Studio (8135 102 St NW, Edmonton, AB. T6E 4A4)
Website: yogawithin.ca/wear-red-supporting-womens-heart-health
Wear Red Canada is celebrated annually across Canada on February 13 to raise awareness about women's heart health. Organized events held across the country serve as a reminder for all people in Canada, and especially women, to be mindful, curious and proactive in the management of their cardiovascular health and wellness. Heart disease is the number one killer of women worldwide and the leading cause of premature death in women in Canada.