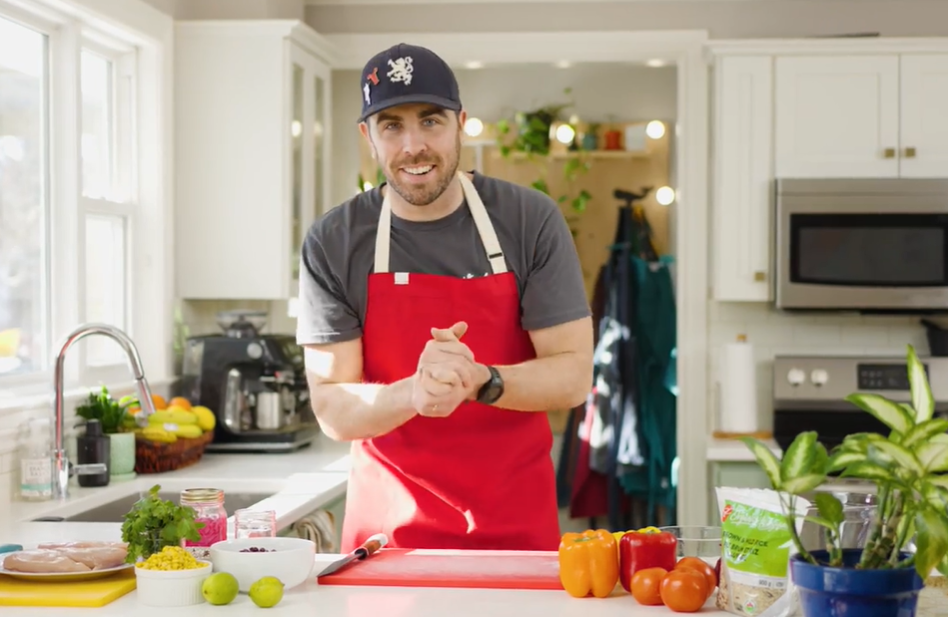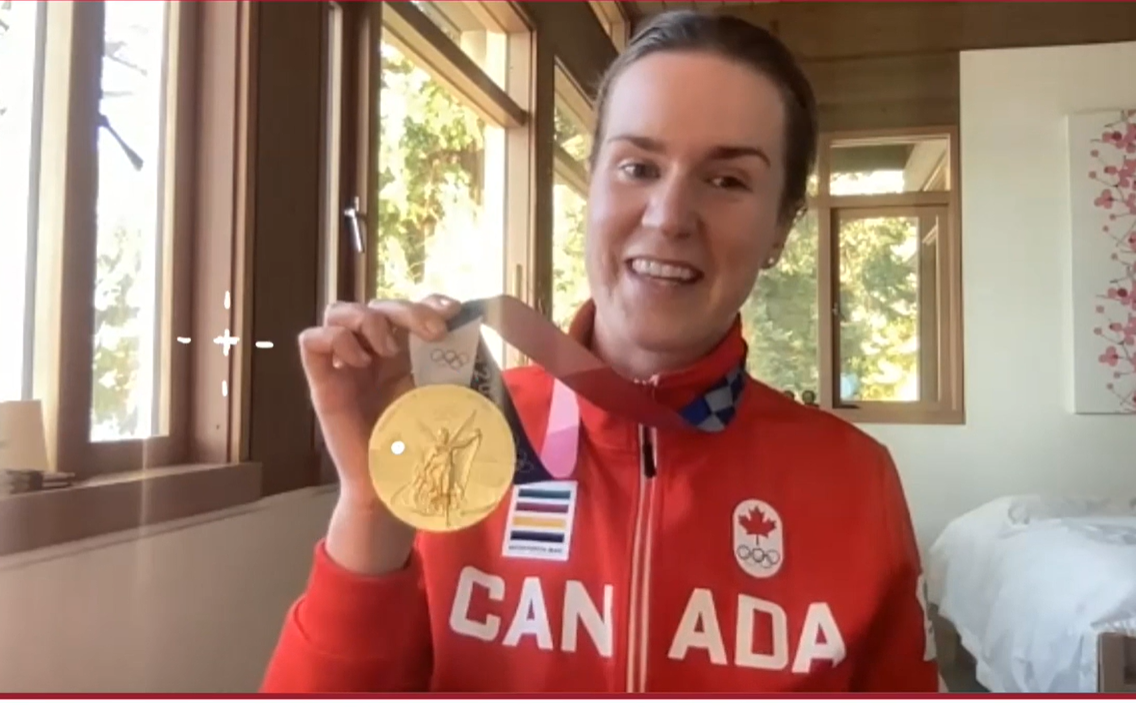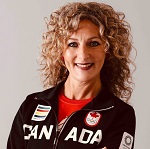 Watch full-length webinar (1.5h)
#HerHeartMatters: the Importance of Heart and Vascular Disease Prevention and Recovery
To take care of others, you need to first take care of yourself. There is a lot we can all do to help reduce the risks, as heart disease is largely preventable. Whether you are living with heart disease or at risk, a caregiver, or someone interested in learning more about women's heart health - join us and others from across Canada for this special Wear Red Canada presentation.
British Columbia Presents:
Engaging Youth and Knowing your Numbers
► Dreaming Big
Madison Mailey, Canadian Olympic Gold Medalist, Women's 8 | Vancouver, BC
► My Heart Story and How Youth Can Take Part
Kiara Herrera, Youth Advocate | Port Coquitlam, BC
► Gymnastics and Women's Heart Health: Making Exercise Fun at an Early Age
Balance Competitive Gymnastics Team | West Vancouver, BC
► Tips to Finding a Primary Care Provider
Dr. Najah Adreak, UBC | Vancouver, BC
► Tips When Speaking with a Healthcare Provider
Denise Johnston, Patient Advocate | Vancouver, BC

Alberta, Saskatchewan and Manitoba Presents:
Mindfulness and Taking Care of Yourself and Your Community
► Self-Compassion in our Women participants at Risk for Cardiovascular Disease
Dr. Shaelyn Strachan and Brittany Semenchuck, University of Manitoba | Winnipeg, MB
► Yoga Demo: Mindfulness with Melanie and how to Maintain New Healthy Habits to Fit Within Your Already Busy Day
Yoga Within | Edmonton, AB

Ontario and Québec Presents:
Get Active and Get Moving!
► Primary Prevention: Benefits and Recommendations of Physical Activity for Cardiovascular Health and Tips to Increase Motivation
Malaïka Saint-Victor and Nour Saadawi, Women's Healthy Heart Initiative | Montreal, QC.
► Secondary Prevention and Physical Activity: The Benefits of Exercise Following a Heart Attack (French spoken, English subtitles)
Dr. Christine Pacheco, Hôpital Pierre-Boucher and University of Montreal Health Centre, Dr. Vee-Van Le and Amélie Bréard, University of Montreal Health Centre | Montreal, QC
► Sit and Stand Exercise Demo
Robin Pohl, Halton Healthcare - Milton District Hospital | Burlington, ON
► Red Rhino, a Dance Space for Everyone
Eogan Dillon, Dancer and Founder, Red Rhino
► Interview with Elite Runner, Erin Poirier
Erin Poirier | Halifax, NS and Amy Johnston | Ottawa, ON
► Adaptive Sports: The Importance of Moving
André-anne Sabourin, Adaptive Sit Skier and Amy Johnston | Ottawa, ON

Atlantic Provinces Presents:
Sunday Family Dinner (Healthy Eating)
► Grocery Store Tour - Shopping for Heart Healthy Food Options
Angela Dufour, Olympic Performance Dietician | Halifax, NS
► Chop and Chat with Chef Andy
Chef Andy Haye, East Coast Kitchen | Halifax, NS