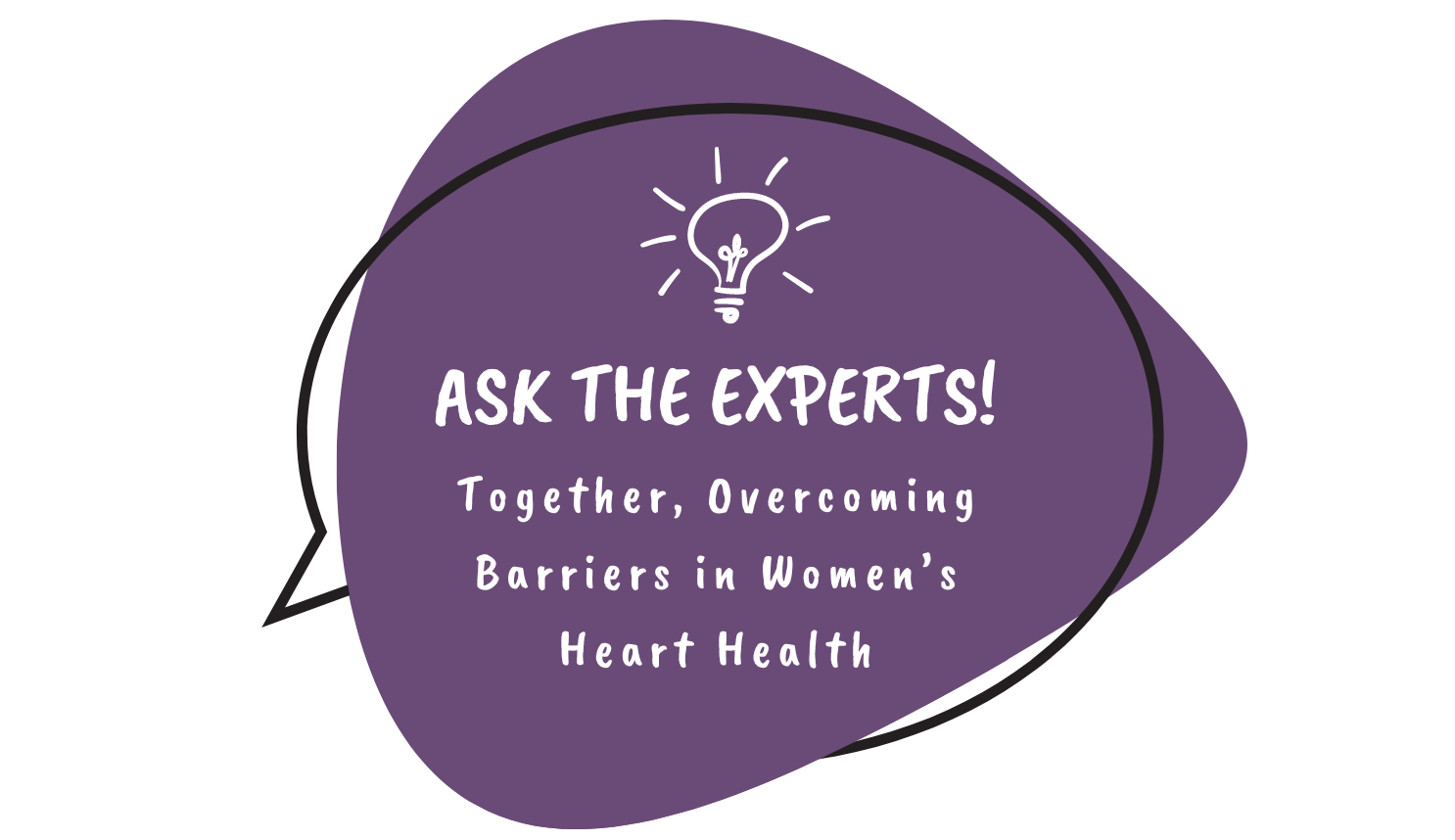 February 13, 2023
Ask the Experts! Together, Overcoming Barriers in Women's Heart Health
What barriers exist in women's cardiovascular health and how can we overcome them? Our expert panel of patients and healthcare providers will discuss some of the barriers, enablers and solutions around access, diagnosis, treatment and care for women's cardiovascular health in Canada.
Panelists:
View the Recorded Session Here
---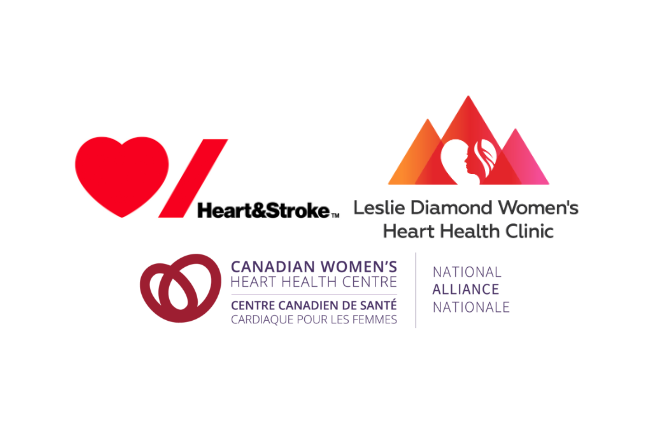 February 13, 2023
Women's Heart and Brain Health: Ask the Experts
Learn more about women's heart health! This was a live-streamed Q&A event to enable a conversation with experts in women's heart & brain health.
Panelists:
Dr. Lily Zhou, stroke neurologist
Dr. Tara Sedlak, cardiologist
Mahraz Parvand, women's heart health researcher and medical student
Aviva F., Patient Partner with Lived Experience, Young-onset Stroke
Kelly O., Patient Partner with Lived Experience, Young-onset Heart Disease
Host: Amber Belzer
Can also be viewed through the Wear Red Canada Facebook Group.
Held online and in person in Vancouver, British Columbia.
---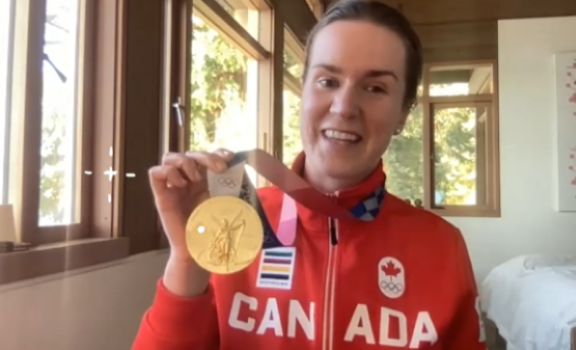 February 13, 2022
#HerHeartMatters: The importance of heart and vascular disease prevention and recovery
To take care of others, you need to first take care of yourself. There is a lot we can all do to help reduce the risks, as heart disease is largely preventable. Whether you are living with heart disease or at risk, a caregiver, or someone interested in learning more about women's heart health, view these educational webinars to learn more.
Inspiring Others
► Dreaming Big
Madison Mailey, Canadian Olympic Gold Medalist, Women's 8 | Vancouver, BC
► My Heart Story and How Youth Can Take Part
Kiara Herrera, Youth Advocate | Port Coquitlam, BC
► Gymnastics and Women's Heart Health: Making Exercise Fun at an Early Age
Balance Competitive Gymnastics Team | West Vancouver, BC
► Red Rhino, a Dance Space for Everyone
Eogan Dillon, Dancer and Founder, Red Rhino
► Interview with Elite Runner, Erin Poirier
Erin Poirier | Halifax, NS and Amy Johnston | Ottawa, ON
► Adaptive Sports: The Importance of Moving
André-anne Sabourin, Adaptive Sit Skier and Amy Johnston | Ottawa, ON
Communicating with your Healthcare Provider
► Tips When Speaking with a Healthcare Provider
Denise Johnston, Patient Advocate | Vancouver, BC
► Tips to Finding a Primary Care Provider
Dr. Najah Adreak, UBC | Vancouver, BC
Health and Wellness
► Self-Compassion in our Women participants at Risk for Cardiovascular Disease
Dr. Shaelyn Strachan and Brittany Semenchuck, University of Manitoba | Winnipeg, MB
Physicial Activity
► Yoga Demo: Mindfulness with Melanie and how to Maintain New Healthy Habits to Fit Within Your Already Busy Day
Yoga Within | Edmonton, AB
► Primary Prevention: Benefits and Recommendations of Physical Activity for Cardiovascular Health and Tips to Increase Motivation
Malaïka Saint-Victor and Nour Saadawi, Women's Healthy Heart Initiative | Montreal, QC.
► Secondary Prevention and Physical Activity: The Benefits of Exercise Following a Heart Attack (French spoken, English subtitles)
Dr. Christine Pacheco, Hôpital Pierre-Boucher and University of Montreal Health Centre, Dr. Vee-Van Le and Amélie Bréard, University of Montreal Health Centre | Montreal, QC
► Sit and Stand Exercise Demo
Robin Pohl, Halton Healthcare - Milton District Hospital | Burlington, ON
Healthy Eating
► Grocery Store Tour - Shopping for Heart Healthy Food Options
Angela Dufour, Olympic Performance Dietician | Halifax, NS
► Chop and Chat with Chef Andy
Chef Andy Haye, East Coast Kitchen | Halifax, NS